10 Ways To Eat More Veggies During the Holidays
The holidays are fast approaching and this means parties and delicious foods. Get a headstart on your New Year's resolutions with some healthy holiday tips to eat more vegetables. There are many benefits to meeting your vegetable needs. Vegetables are high in fiber, rich in vitamins and minerals, and a deliciously healthy way to feel full and satisfied without that overly stuffed feeling that so often happens with holiday foods.
How many vegetables should I eat?
I typically encourage eating a half plate of vegetables for lunch and dinner (totaling 2.5 cups or more of vegetables per day) for maximum health benefits. When you eat a lot of veggies, you typically get the most vitamins, minerals, and fiber. Bonus points if you can eat more vegetables for breakfast. The benefits of eating veggies throughout your day can help keep energy levels high, provide antioxidants for immune benefits, and keep you regular during days of fun-filled food parties.
Here are some tips on how you can include more vegetables this season:
1. Start the day healthy - A vegetable frittata can be a filling way to start your day, especially if the rest of your day is busy. Spinach, cucumbers, or frozen zucchini in smoothies are also great options for those on the go.
2. Plan and prepare ahead - Meal prepping is especially important during the busy holidays. Decide how many meals you are going to be home for during the week and come up with a basic meal plan that includes vegetables. Check our guide for easy meal prepping.
3. Keep a veggie tray handy for home and holiday gatherings Having a veggie tray ready to go can be a lifesaver for last-minute holiday visits. If you are going to a party and are unsure if there will be any vegetables, take a large vegetable tray as a holiday side dish.
4. Make it interesting - The same ol' veggies can get boring. Spice up snacks by adding fun dipping sauces! Some easy dips include celery and almond butter, pumpkin hummus, or spicy guacamole.
5. Use more frozen vegetables - Did you know that frozen veggies are often just as nutritious as conventional fresh produce? They are picked during their height of ripeness and then flash frozen. On top of all that, frozen veggies are convenient. Throw frozen veggies into a soup that is lacking in vegetables or into a casserole. In a hurry? Heat up some frozen vegetables in the microwave with some oil and seasonings and enjoy as a quick vegetable side dish.
6. Use pre-bagged salads or salad bowls - They are so easy to store and are great for last-minute meals, or can be included into meals needing more greens.
7. Swap out grains for veggies - Substitute traditional spaghetti for zoodles (zucchini noodles), rice with cauliflower rice, gnocchi with the cauliflower version, and regular tater tots with sweet potato tots. These are available fresh or frozen at most grocery stores. Long gone are the days when we had to do this by hand or with a food processor. Cauliflower crust pizzas are an easy way to get in vegetables too.
8. Prepare and store - Roast or grill veggies that can be stored in the fridge and pulled out with meals. I like to prep a large batch of roasted vegetables over the weekend to use in salads and as side dishes during the week. Excellent choices for roasted vegetables high in fiber include root vegetables, Brussel sprouts, carrots, broccoli, and peppers.
9. Add more veggies - Puree similar colored vegetables to hide in soup or sauces (pureed carrots in a red sauce, pureed cauliflower in a white sauce). This trick is great for helping picky kids eat their veggies. You can also include veggies in baked goods like zucchini bread and carrot cake. These are great for increasing fiber, eating more veggies, while satisfying your sweet tooth.
10. Order smart when you order out - The good news is that most restaurants offer plenty of vegetable side dishes or appetizers. When eating out, try to choose an option with a protein, a carb, and your half plate of vegetables. Do the best that you can when at a restaurant or at a party and overall, enjoy the holidays!!
---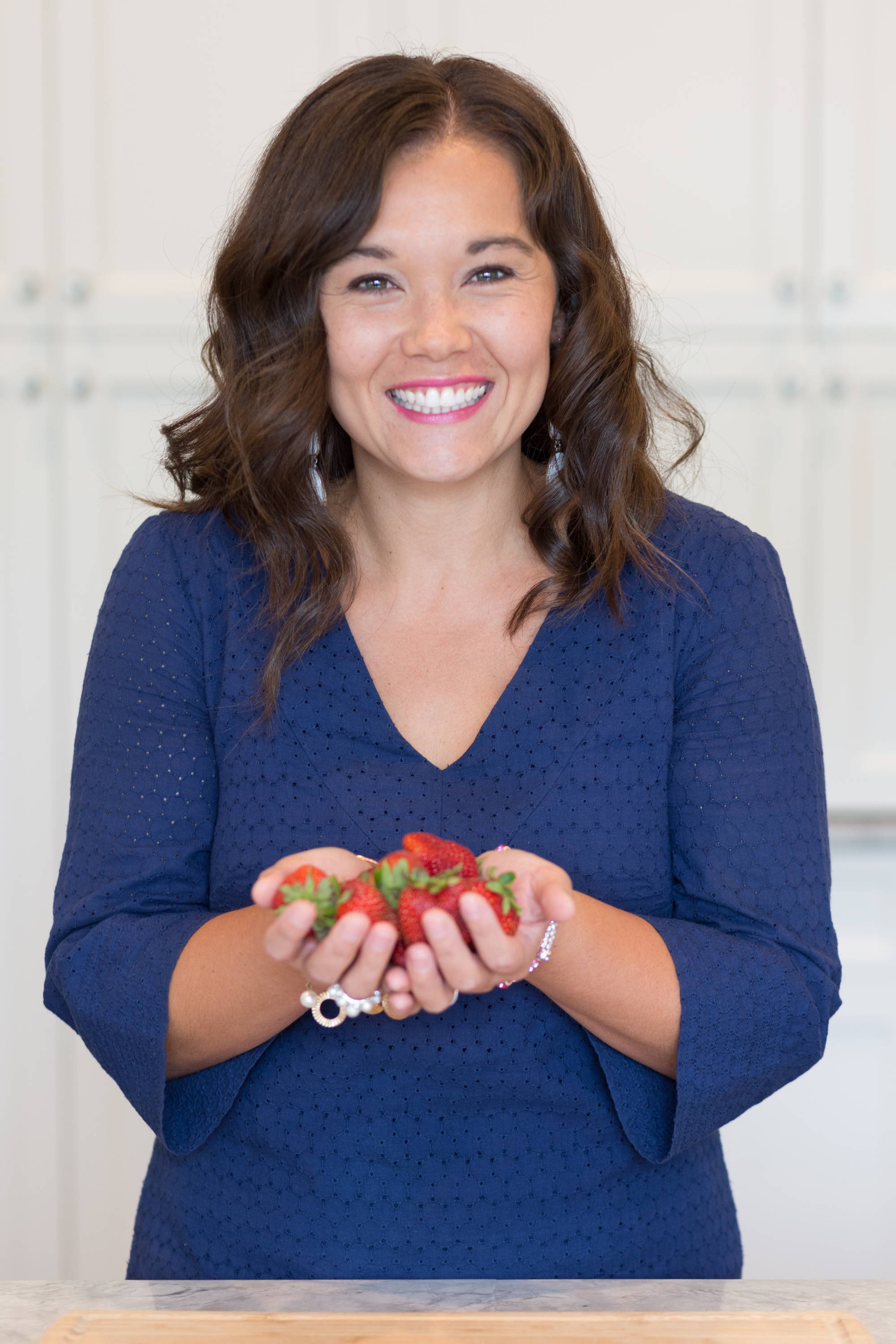 Marysa Cardwell MS, RDN, CPT, CD is a Registered Dietitian Nutritionist and Personal Trainer in the Salt Lake City area that specializes in behavioral health, eating disorders, and substance abuse. She received her undergraduate degree in behavioral psychology from the University of Utah and a master's degree from the University of Alabama. She enjoys cooking and hiking in her spare time with her two kids. You can learn more about her and her practice at personal site or follow her on Instagram.
---