Comfort food is the best because it reminds us of traditions, childhood or time that we gathered with family or friends. Crispy chicken nuggets are one of those comfort foods that we might have enjoyed long ago before we learned about grilled or foil wrapped chicken was a thing.
Part of eating better is making our favorite comfort foods guilt-free, so that's why our friend @onebalancedlife created grown-up chicken nuggets. So yes people, you can have your chicken nuggets (and veggies) with clean and delicious ingredients!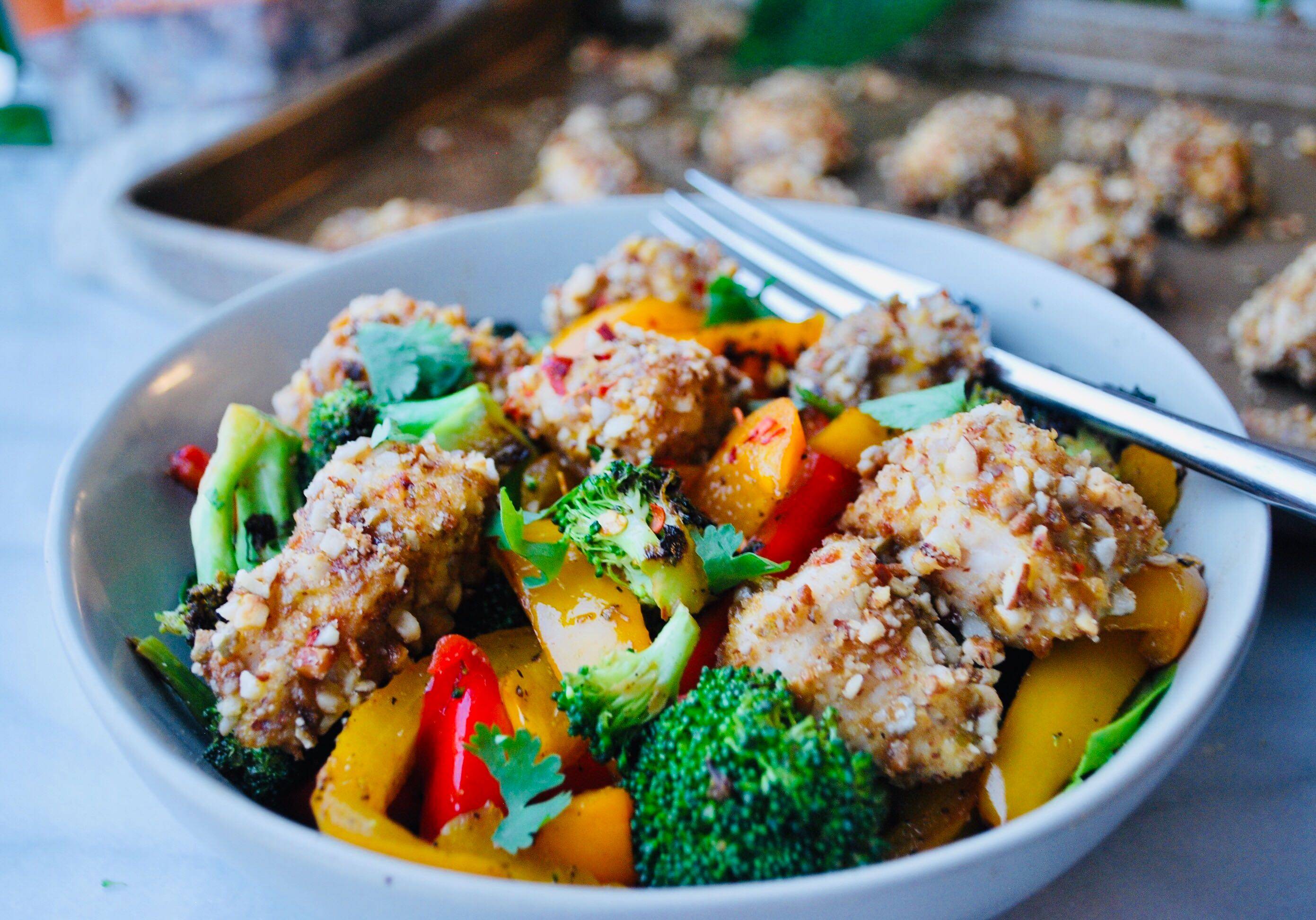 Prep Time: 10 minutes
Total Time: 40 minutes
Ingredients (serves 8):
½ lb chicken tenders (cut into nuggets)

2 eggs

3 tbsp coconut aminos

½ red bell pepper

½ yellow bell pepper

1 cup broccoli florets

1 tbsp sesame oil

¼ tsp red pepper flakes

Sea salt, pepper

1 garlic clove, minced

Cilantro for garnish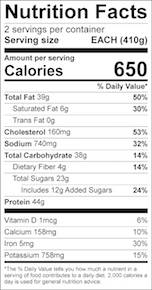 Directions:
Preheat the oven to 350 degrees

Using your food processor, blend 1 bag of Almond Butter Grain Free Granola until a fine

Cut chicken up into nuggets and prepare a mixture of two eggs and a bowl of the processed Almond Butter Caveman Foods granola

Dip chicken nuggets into the egg and roll into the processed granola until fully coated

Place in the oven to bake for 15-17 minutes

In pan, add 1 tbsp of sesame oil and minced garlic

Add in the veggies to sauté: red bell pepper, yellow bell pepper, broccoli, and snap peas

Sauté for 5-7 minutes on medium heat

Add in coconut aminos and bring temperature down to low

Add the chicken nuggets and garnish with cilantro and red pepper flakes
Taylor, from One Balanced Life, creates delicious and simple recipes using minimal ingredients and wholesome foods. She focuses on dishes that not only are easy to prepare, but make you feel good eating it. Taylor loves to find unique ways to cater to all dietary needs, including the paleo diet. More recipes and inspiration can be found on her blog or Instagram.
---