How to Make Delicious Paleo Breakfast Granola Cookies
---
These Paleo Breakfast Granola Cookies are simple to make and so delicious. (#ad) Made with @cavemanfoods grain free granola that adds such a nice crunch to the thick, soft cookie. A great treat to whip up in the morning or make ahead and have on hand. They are vegan, gluten free, dairy free, egg free and still so tasty! Full recipe is below, I know you'll love them!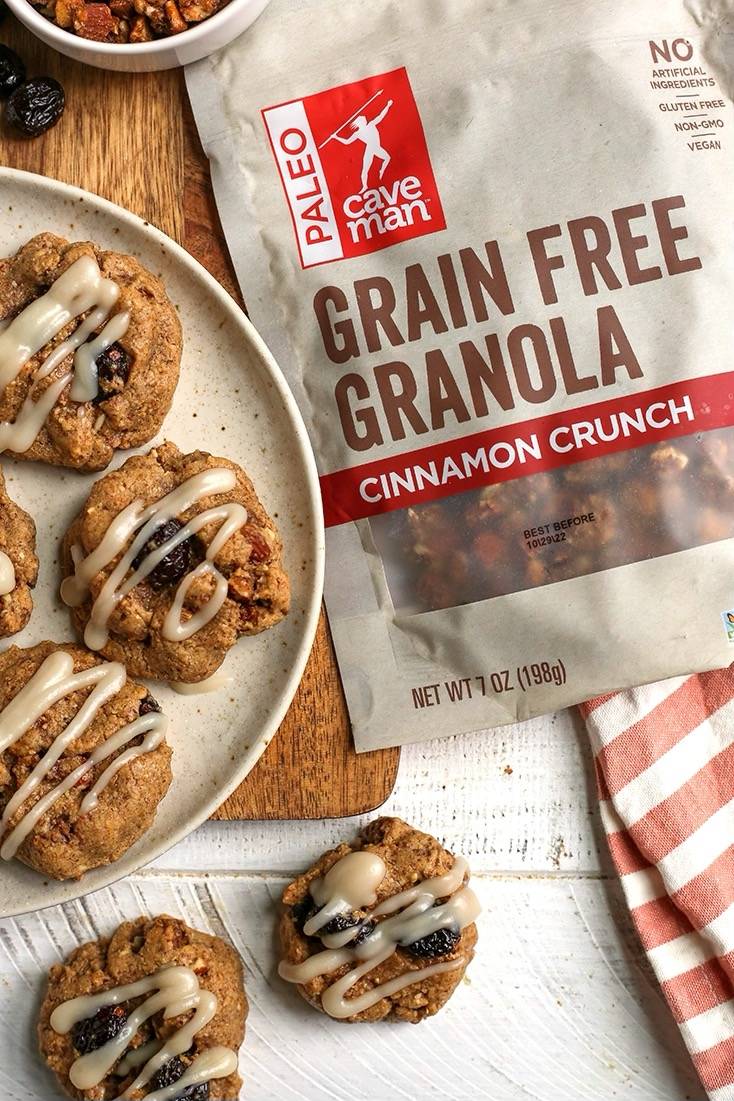 Ingredients:
Cookies
1/2 cup almond butter
1/3 cup maple syrup
1/2 cup almond flour
2 tablespoons flax seed
1/4 teaspoon salt
1/2 teaspoon cinnamon
1/4 teaspoon baking soda
1 cup @cavemanfoods Grain Free Granola, I used Cinnamon Crunch. Big pieces broken up
1/3 cup dried cranberries or raisins
Glaze (optional)
2 tablespoons coconut butter
1 tablespoon maple syrup
1-2 tablespoons water, as needed
Instructions:
Preheat the oven to 350° and line a sheet tray with parchment paper.
In a medium bowl, combine the almond butter and maple syrup and mix until smooth. Add in the almond flour, flax seed, salt, cinnamon, and baking soda and stir until well combined.
Stir in the granola and cranberries and scoop into 2 tablespoon portions. Roll into a ball, place on the sheet tray and press down lightly.
Bake 10-11 minutes. Makes 10.
Enjoy warm or let cool and top with glaze.
Store leftovers covered in the fridge.
---
---