Mooove Over to These 7 Dairy-Free Alternatives
Thinking about going dairy-free, but not sure where to start? Now it's easier than ever to support a dairy-free lifestyle. In addition to accommodating a milk allergy, lactose intolerance, or a vegan lifestyle, many people choose to go dairy-free to improve digestion (say goodbye to gas and bloating), decrease congestion (say hello to breathing easier) and reduce skin problems (say yes to clearer skin).
You can find dairy-free alternatives for all your favorite products in most stores, but watch out: many are not Paleo or Paleo-friendly. Check out our list of dairy-free, Paleo substitutes for 7 popular dairy foods.
MILK
Almond, coconut, and cashew milk can be easily substituted for cow's milk in a one-to-one ratio for smoothies, by itself or in most recipes. You're losing the dairy, but also the protein that comes from regular milk. If you're buying nut milks, be sure to choose a brand that provides at least 25% calcium and 15% vitamin D, like Silk's Almond Milk or Silk's Cashew Milk.  
YOGURT
It's easy to find alternative yogurts made with almonds, cashews or coconut. If you're going for something other than plain yogurt, make sure they're free of artificial ingredients and sweeteners. Check out Lavva Yogurt, made with plant-based ingredients like coconut cream and plantains, for a quick Paleo snack. To give your yogurt more flavor, add your favorite fruits, nuts or grain free granola on top.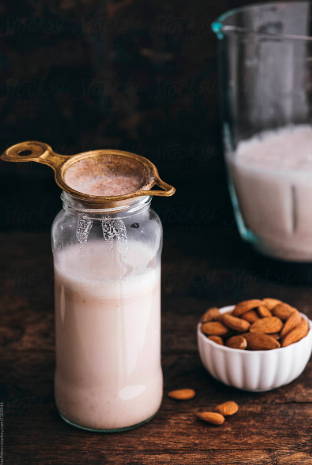 CHEESE
Cashews have a rich, creamy texture that can be used as the foundation for dairy-free cheeses. One brand to consider is Miyoko's Cream Cheese, or you can make your own spreadable dairy-free cheese:
Spreadable Cashew Cheese:
Soak 1.5 cups roasted, unsalted cashews overnight,

Then rinse, drain and blend with ½ cup water and ½ teaspoon salt.

Blend and scrape down sides 4-6 times to create a thick, spreadable cheese.

Add dried spices such as dill or rosemary for variety.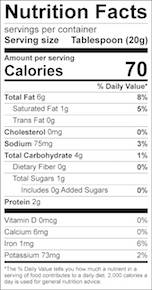 Nut-based cheeses will provide heart healthy fat and fiber without the saturated fat in regular cheese.
BUTTER
When frying or sautéing meats or vegetables, olive oil is an excellent, heart healthy alternative to butter. For baking, mashed avocado is the healthiest substitute for butter because it provides heart healthy monounsaturated fat, along with an abundance of vitamins, minerals and antioxidants, where butter is pretty much just saturated fat.
Coconut oil is also Paleo and dairy-free, but has more calories and saturated fat than butter. And remember that recipe substitutions may not be a one-to-one ratio for avocado, olive oil, or coconut oil-- you might have to adjust other ingredients to maintain texture. For example, when using mashed avocado, a greater amount of wet ingredients will be needed.
CREAM
Full fat coconut milk is an easy one-to-one substitution for cream in coffee and for cooking and baking. You can also make whipped cream with canned coconut milk. After refrigerating the coconut milk, scoop out the solids, add coconut sugar and pure vanilla; whip until fluffy.
Per tablespoon, coconut milk has fewer calories and total fat, but more saturated fat than heavy cream. Half and half has less calories and fat than both canned coconut milk and heavy cream.
SOUR CREAM
Just like cheese, there are nut based sour creams available in many grocery stores. And just like Paleo dairy-free cheese, you'll need to check the ingredient list for extra additives if you're following a strict Paleo plan. And, of course, you can always make your own dairy-free sour cream:
Cashew Sour Cream:
Soak 1 cup cashews overnight then drain and blend with ¼ cup water.

Add 2 Tablespoons of apple cider

2 Tablespoons of lemon juice

Add 1/2 teaspoon of salt

Blend to desired consistency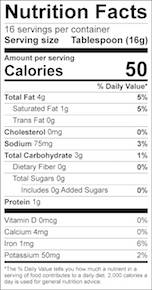 Cashews provide heart healthy fat and fiber while sour cream is pretty much just saturated fat.
SWEETS & TREATS
It's not easy to find Paleo ice cream -- unless you're willing to make your own. Substituting canned coconut milk for heavy whipping cream works great for making homemade ice cream.
And here are two easy and healthy, dairy-free ice cream recipes: check out this recipe for Iced Hot Chocolate, which we think is even better than a chocolate milkshake, or try this Nice Cream, which has only four ingredients and a cinch to make.
There are so many dairy-free alternatives out there, have fun trying new options and discovering what options work best for you. Living a dairy-free lifestyle is possible and delicious.
---