Buy One Get One FREE | Code: BOOGO2021
FINALLY,
A

BETTER


HALLOWEEN
TREAT
Buy One Get One FREE 
Code: BOOGO2021
FINALLY,
A

BETTER




HALLOWEEN TREAT
Indulge in Healthier
Alternatives to Halloween Candy
Halloween is just around the corner, there are ghosts, ghouls, and perhaps the scariest of all - processed sugars! Many popular candies contain an unhealthy dose of corn syrup, artificial flavors, and partially hydrogenated oils, which can pack a lot of calories and wreak havoc on your teeth.

Whether you're a child or an adult, everyone deserves something sweet on Halloween! Best of all, these healthy Halloween treats are gluten-free, allergy-free*, and kid-approved, making them perfect for any spooky party or just for snacking at home.
Buy One Get One FREE | Code: BOOGO2021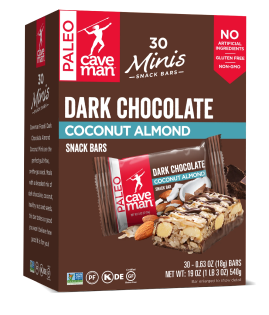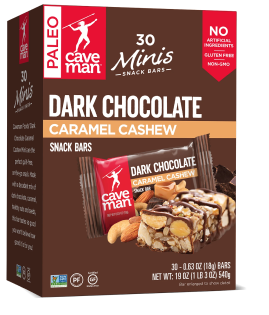 "If you enjoy an Almond Joy bar, you will love these! Just as good and actually healthy! The minis are a great size for a tasty sweet treat when you crave one."

NUTRITIOUS SWEET
TREAT MEMORIES

As a child, my favorite sweet treat was a Mounds Bar. Your Dark Chocolate Coconut Bars remind me of them--but knowing they are healthier than candy, makes them even sweeter to me.

LITTLE CANDY BARS
WITHOUT THE GUILT

These mini bars are the perfect size when you need a pick me up snack. Love that there's no dairy. These literally taste like a candy bar without the guilt.
90 calories. 100% satisfying.
Buy One Get One FREE | code: BOOGO2021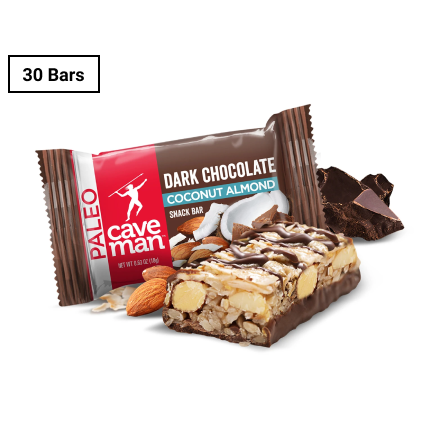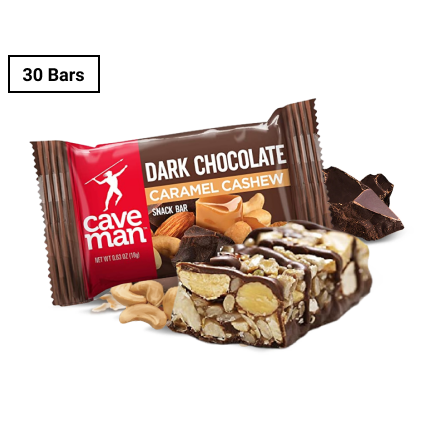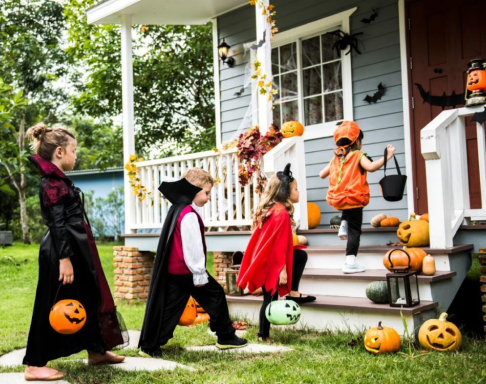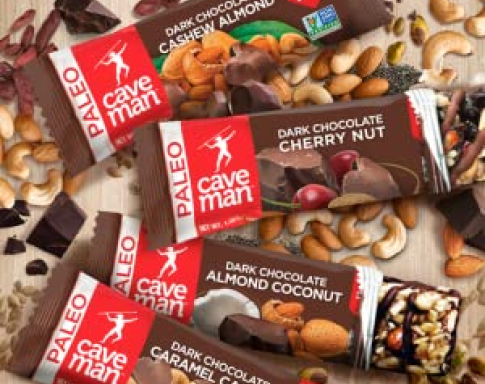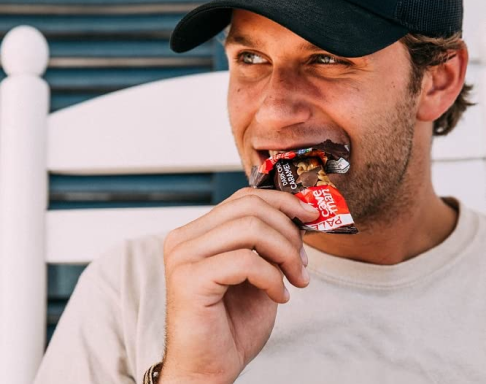 Save 30% | code: FALLNUTBARS

Stock up and fuel up on our Nutrition Bar Variety Pack. Caveman makes it easy to please everyone with four delicious flavors that satisfy your cravings for crunchy, salty, and sweet. Store these in your man cave so you'll always be prepared to take on your day like a savage. All crave-able nutrition bars are a delicious mix of protein-rich nuts and seeds drizzled in all-natural dark chocolate. Each bar features simple and natural ingredients that are Certified Paleo-Friendly, Non-GMO Verified, and are free from gluten, dairy, and soy.
• 6 Dark Chocolate Coconut Almond Bars
• 6 Dark Chocolate Caramel Cashew Bars
• 6 Dark Chocolate Cashew Almond Bars
• 6 Dark Chocolate Cherry Nut Bars