What's the tea with smoothies? They're an easy way to include nutrient dense foods like vegetables and superfoods to energize you morning or afternoon. So fill your bowl up with this matcha mint recipe smoothie that is perfect to sprinkle coconut, cacao nibs and crunchy grain free granola for an insta-worthy moment.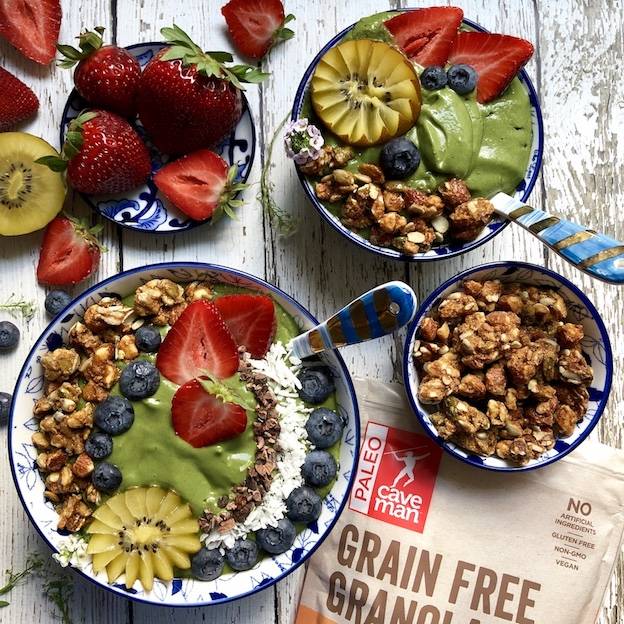 Prep Time: 8 minutes
Total Time: 15 minutes
Ingredients:
1 handful organic baby spinach
3/4 avocado
1 cup frozen cucumber (can leave skin on before freezing)
1/2 cup frozen cauliflower
1 Tbsp almond butter
1 generous tsp organic ceremonial matcha (beautiful green color and flavor is terrific-earthy but not bitter)
1/2 Tbsp moringa powder
1 Tbsp ground flaxseed, handful freshly cut mint (to taste)
1 & 1/2 frozen bananas
1 tsp cinnamon
2 drops peppermint oil (for extra mint, can omit)
1/2 cup almond milk (or any milk of choice)
Directions:
Combine all ingredients in your preferred food processor or blender

Pour smoothie ingredients in a bowl (Pro Tip: if you add too much liquid your smoothie ingredients will have the consistency to drink instead of eating with a spoon.)

Topped with Grain Free Granola Almond Butter Crunch, strawberries, blueberries, golden kiwi, cacao nibs, coconut shreds on top.
Makes 2 smoothie bowl servings.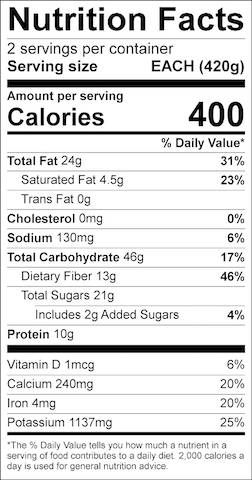 Dana is a certified yoga instructor, food blogger, chocolate lover, and mom. She finds joy when creating in her kitchen and staying centered on her yoga mat. Dana believes that using fresh, simple ingredients can be as magical for your taste buds as they can be for your health. Check out all of her delicious creations on Instagram.
---