3 Delicious Grain Free Desserts
Treat your sweet tooth to dessert recipes that use paleo-friendly ingredients for a guilt-free, grain-free option. Our friend @maddieaugustin shares her delicious recipes to make espresso mousse, panna cotta, and lemon bars. Try these three grain free recipes below: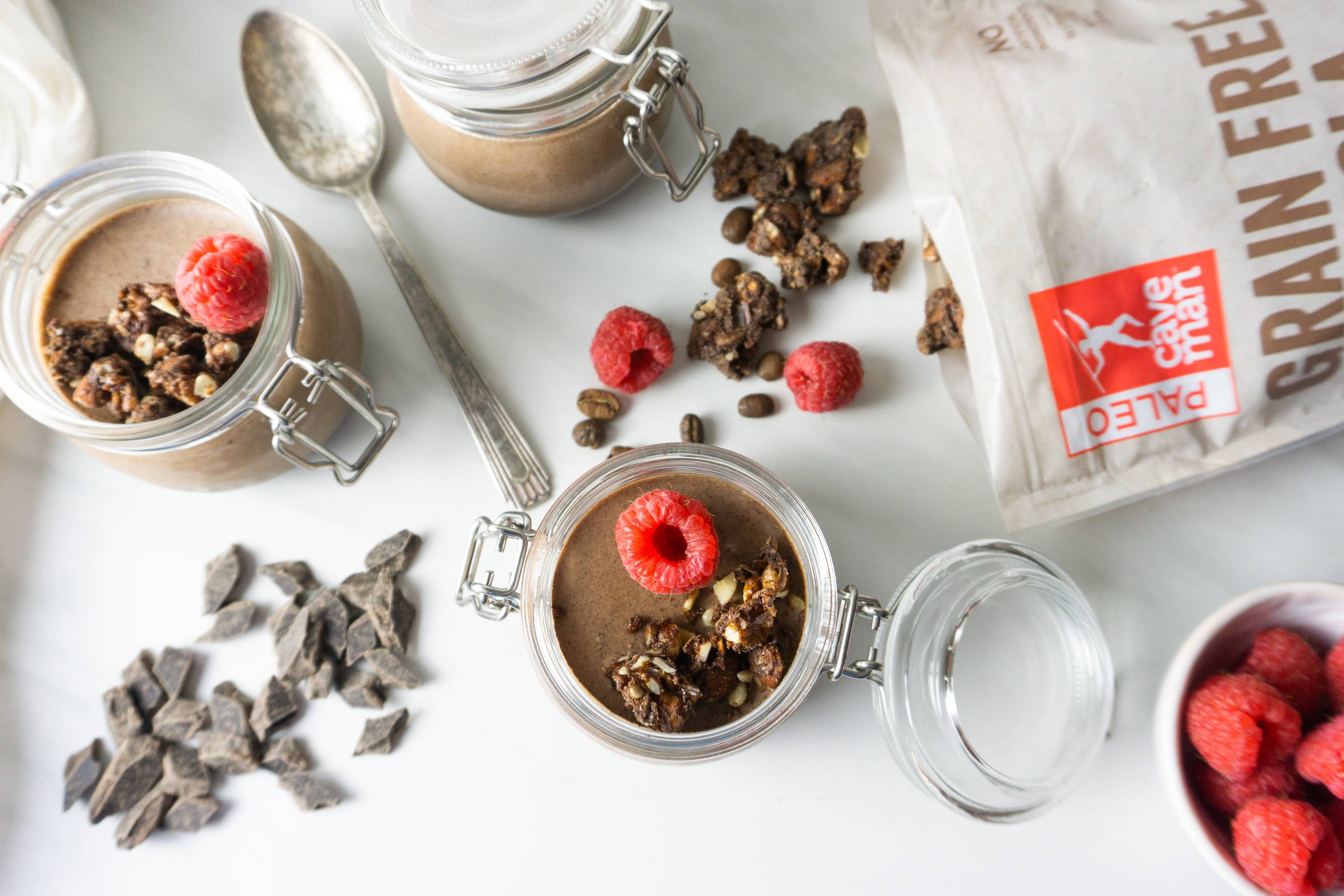 This Espresso Chocolate Mousse is rich and creamy, and free from dairy and grains! Coconut cream and dark chocolate create a smooth and decadent mousse that will satisfy any sweet tooth. Top it off with Chocolate Crunch Grain Free Granola for a fun added crunch that perfectly complements the smooth, creamy mousse.
Espresso Chocolate Mousse
Prep Time: 5 minutes
Cook Time: 10 minutes
Chill Time: 1 hour
Ingredients (serves 4):
⅓ tsp ground espresso beans

1 can coconut cream

⅓ cup paleo-friendly dark chocolate chunks

1 tbsp coconut oil

1 tbsp cocoa powder

¼ cup maple syrup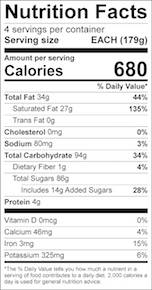 Directions:
Add coconut cream to a saucepan and warm over medium-low heat

Melt chocolate and coconut oil over a double boiler until liquid

Slowly add melted chocolate to the coconut cream, stirring frequently

Add mixture to a bowl and whisk in remaining ingredients until evenly incorporated

Pour into 4 small jars and chill until set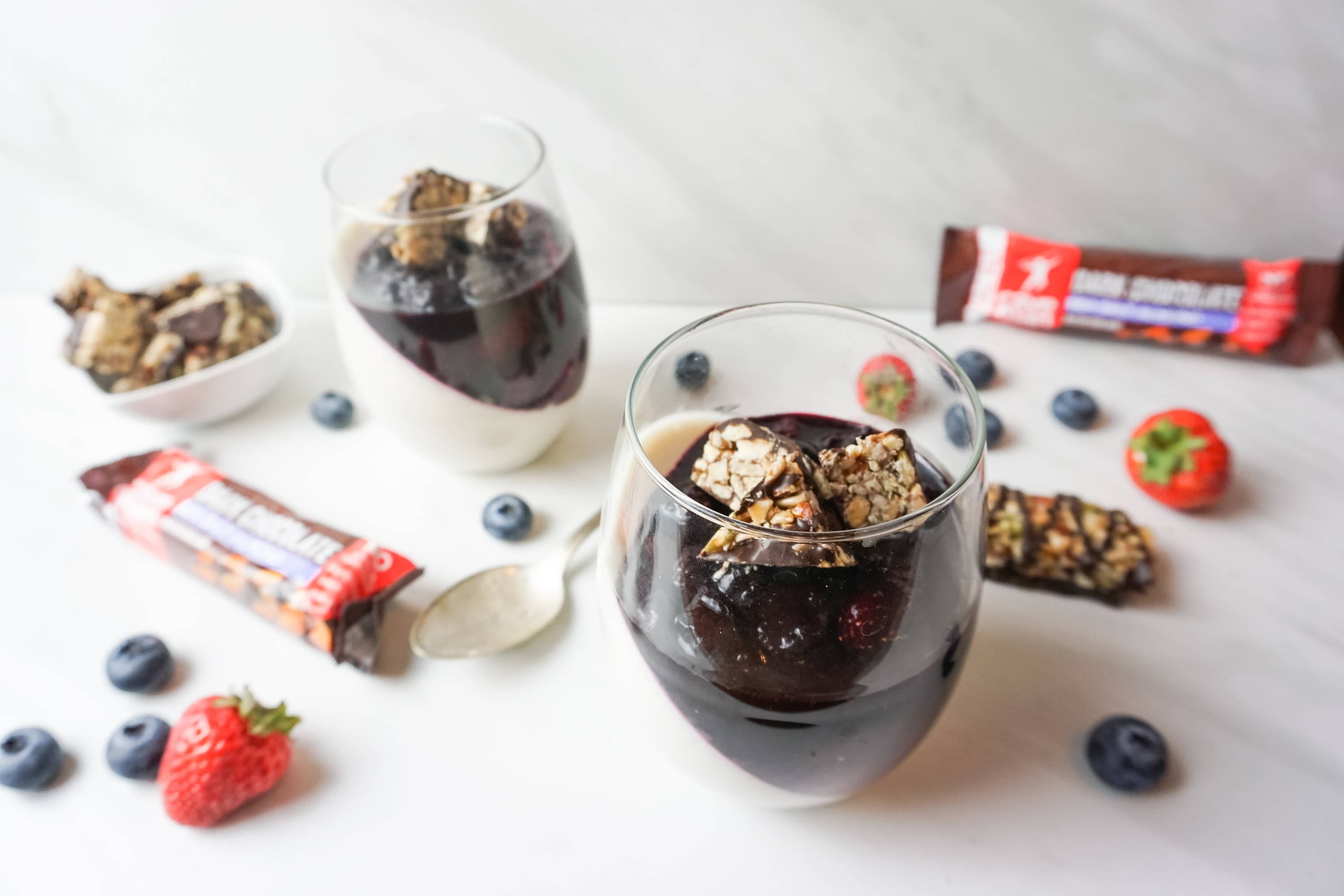 A smooth and creamy panna cotta is paired perfectly with a fresh berry coulis. Made with whole, ingredients that are dairy-free and grain-free, you can enjoy a special treat that your taste buds and your body will love. Add some texture with a roughly chopped Dark Chocolate Almond and Sea Salt Nutrition Bar!
Panna Cotta with Berry Coulis
Prep Time: 5 minutes
Cook Time: 10 minutes
Chill Time: 2 hours
Ingredients (serves 2):
Panna Cotta
1 can full fat coconut milk

2 Tbsp honey

1 tsp lemon zest

0.25 oz unflavored, grass-fed gelatin
Berry Coulis
1/2 cup strawberries

1 cup blueberries

¼ cup honey
Topping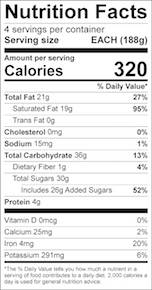 Directions:
Set aside ½ cup of coconut milk
Add gelatin and allow it to thicken for 3 to 5 minutes
Combine remaining coconut milk, honey, and lemon zest into a saucepan over medium-low heat
Once the mixture is warm slowly whisk in gelatin until completely dissolved
Pour into molds and chill for at least two hours, or until set
While panna cotta is setting, add blueberries, strawberries, and honey to a small saucepan over medium heat
Smash berries until they've burst and allow mash to simmer until desired thickness is reached, stirring frequently
Allow coulis to cool slightly and pour over the top of the panna cotta once it is set
Add chopped bars as topping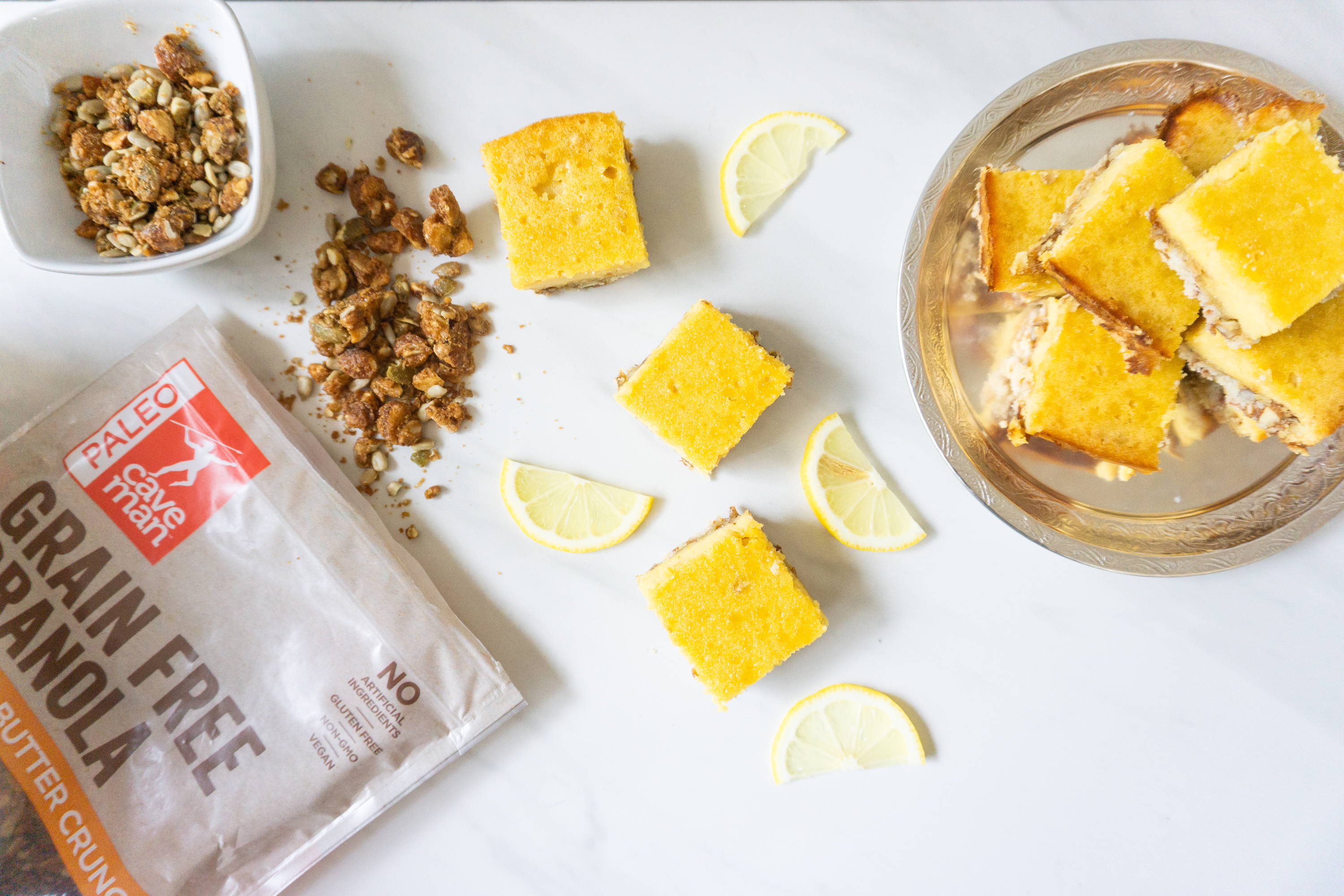 Prep Time: 10 minutes
Total Time: 40 minutes
Ingredients (serves 8):
Crust
1 cup almond flour

1 cup Almond Butter Crunch Grain Free Granola

3 Tbsp coconut oil
Custard
4 eggs

⅓ cup honey

⅓ cup lemon juice

¼ cup coconut flour

2 tsp lemon zest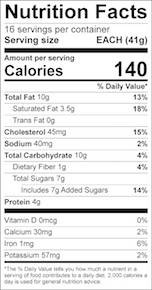 Directions:
Preheat oven to 325F
Combine almond flour, crushed granola, and melted coconut oil. Press into an even layer in an 8x8 inch pan lined with parchment paper
Bake for 12-15 minutes, or until slightly golden
Vigorously whisk together 4 eggs, honey, lemon juice, and lemon zest to incorporate air and combine ingredients evenly for 3-4 minutes (by hand or with an electric mixer)
Fold in coconut flour until smooth
Pour over the toasted crust and return to the oven for 30 minutes, or until the custard is set in the center
Allow to cool before removing from pan, then slice into 16 squares
Maddie Augustin holds degrees in Food Engineering and Nutrition. She uses her scientific understanding of food and nutrition to develop delicious, repeatable, and approachable recipes for every skill level. She spends her free time fostering pups and finding rescues their forever homes. Find more of Maddie's work on www.maddieaugustin.com or follow her on Instagram.
---