There's nothing better than a refreshing, cold soup on a hot summer day! This recipe combines tomatoes with crunchy bell peppers and fresh English cucumbers. All these vegetables add up to lots of fiber and vitamins A, C and E (antioxidants to boost immunity and slow aging), making it a great appetizer or meal you can feel good about eating anytime.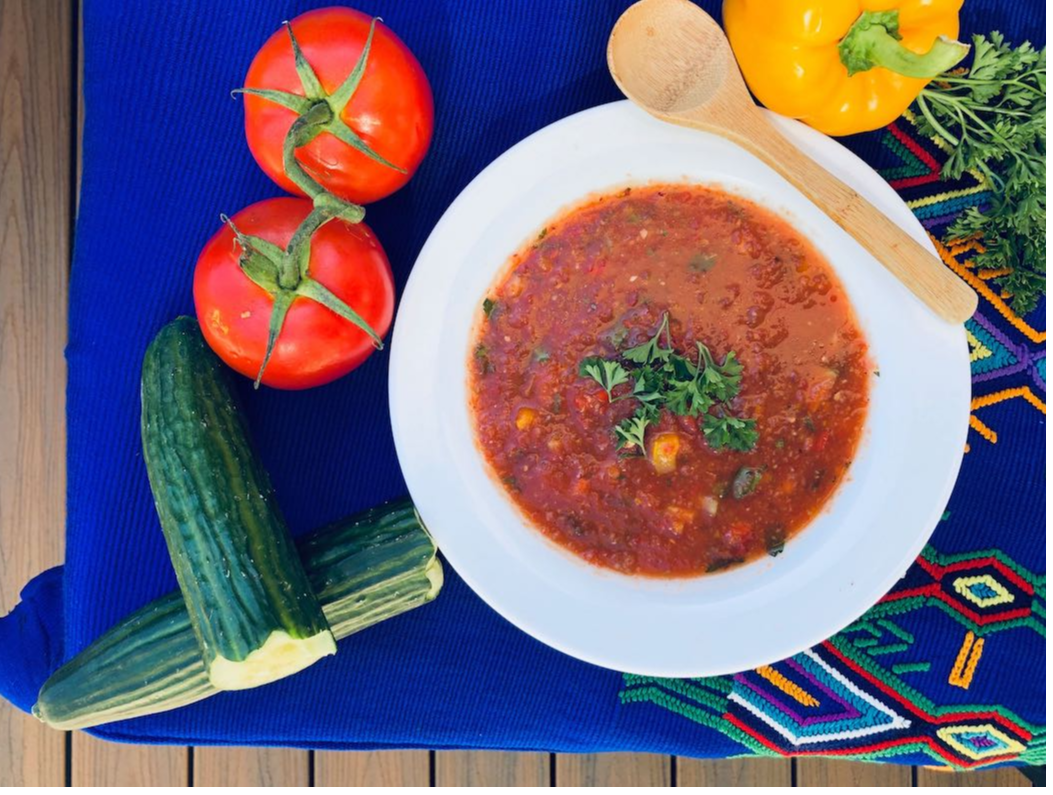 Prep Time: 25 minutes
Servings: 8 cups
Ingredients:
2 cups low sodium tomato juice
2 pounds large tomatoes, peeled and chopped
½ cup finely chopped red onion
1 large (about 12 oz.) English cucumber, peeled, seeded and diced
1 medium red bell pepper
1 medium yellow bell pepper
2 Tablespoons olive oil
2 Tablespoons apple cider vinegar
1 clove garlic, minced
1 teaspoon salt
½ teaspoon freshly ground black pepper
½ cup Parsley, chopped
Preparation:
Place tomatoes, red onion and ½ of cucumber and bell peppers in a blender. Blend until chunky.
Add olive oil, vinegar, garlic, salt and pepper and blend until smooth.
Pour into large bowl and stir in remaining cucumber, bell peppers and parsley.
Refrigerate for at least two hours.
Makes 8 1-cup servings.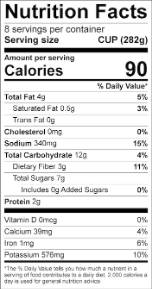 ---