Dairy Free Banana Nice Cream
A dairy free free dessert that's so darn delicious as it is nice. Treat yourself to this nice cream recipe made with coconut milk as a dairy free alternative. Naturally sweetened with bananas, maple syrup, and dashes of cinnamon.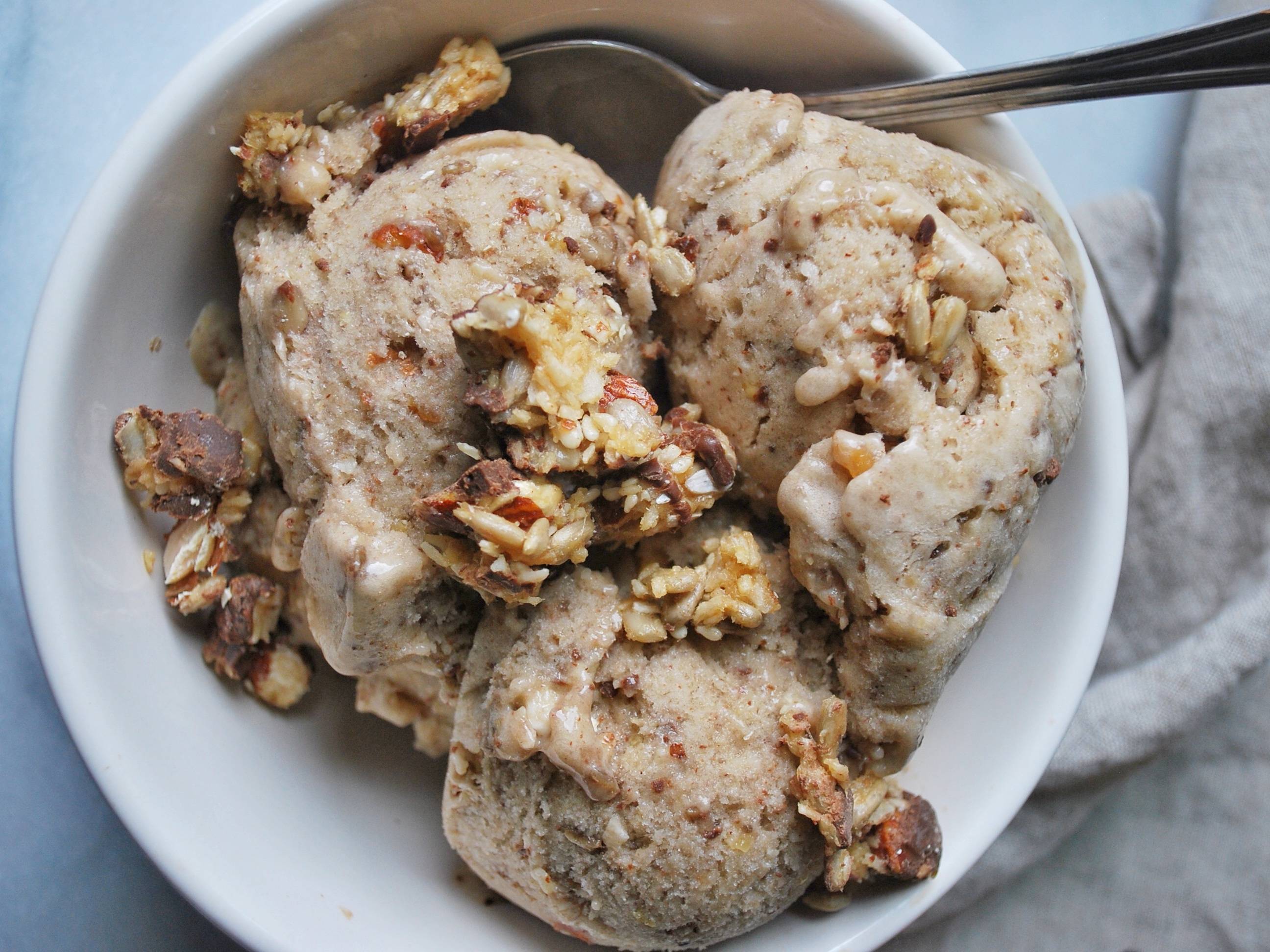 Prep Time: 15 minutes
Total Time: 4 hours and 15 minutes
Ingredients (serves 6):
3 frozen bananas

1 tbsp maple syrup

½ cup canned coconut milk

2 ½ Caveman Foods Dark Chocolate Almond Coconut

Almond

Bars

½ tsp cinnamon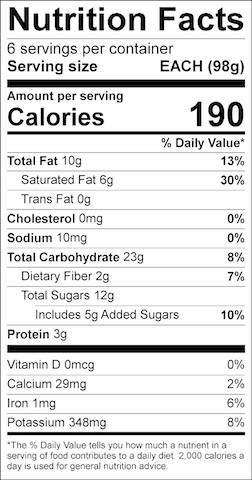 Directions:
Place frozen bananas in the food processor to blend

Add in coconut milk, maple syrup and cinnamon and blend.

Add in 2 crumbled caveman foods dark chocolate almond coconut bars and blend.

Pour in loaf pan lined with parchment paper.

Place in freezer for 4+ hrs.

Serve with crumbled bar on top.

Enjoy!
Taylor, from One Balanced Life, creates delicious and simple recipes using minimal ingredients and wholesome foods. She focuses on dishes that not only are easy to prepare, but make you feel good eating it. Taylor loves to find unique ways to cater to all dietary needs, including the paleo diet. More recipes and inspiration can be found on her blog or Instagram.
---