Caveman's Favorite Fall Destinations
Fall is the perfect season to enjoy the outdoors without summer crowds and heat waves. As the weather shifts to cooler temperatures and bright colors of amber, crimson, and orange we naturally begin to crave connection with autumn landscapes. Curiosity and wanderlust sparks our natural instincts to roam our local, state, and national parks. So where during this fall season will you go?
We gathered our top fall destinations so you can travel to a relaxing autumn getaway that brings you back to nature.
1. WACHAU VALLEY- AUSTRIA
Longing for a European getaway? Vienna, Austria calls your name! There's plenty of walking and sightseeing to do in Vienna and adding a full-day biking excursion to your itinerary is definitely worth it. About an hour outside of Vienna, the Wachau Valley is beautiful countryside with lush valleys, quaint villages with cobblestone roads (not easy to ride a bike on, by the way), and rolling vineyards with some of Austria's best wine.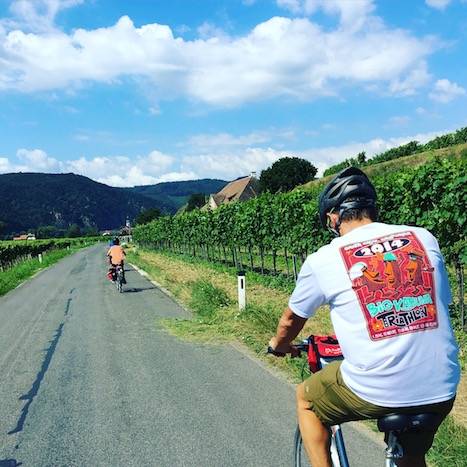 Fall temperatures and fewer tourists make this an ideal time to be outdoors. A romantic getaway for two or a memorable time with friends, biking along the Danube River is a perfect mix of beauty and relaxation.
 Insider Tips:
This adventure requires a moderate fitness level

Sunscreen and plenty of water and snacks are a must

Bring a rain poncho because the Fall weather can vary considerably within the same day and from day-to-day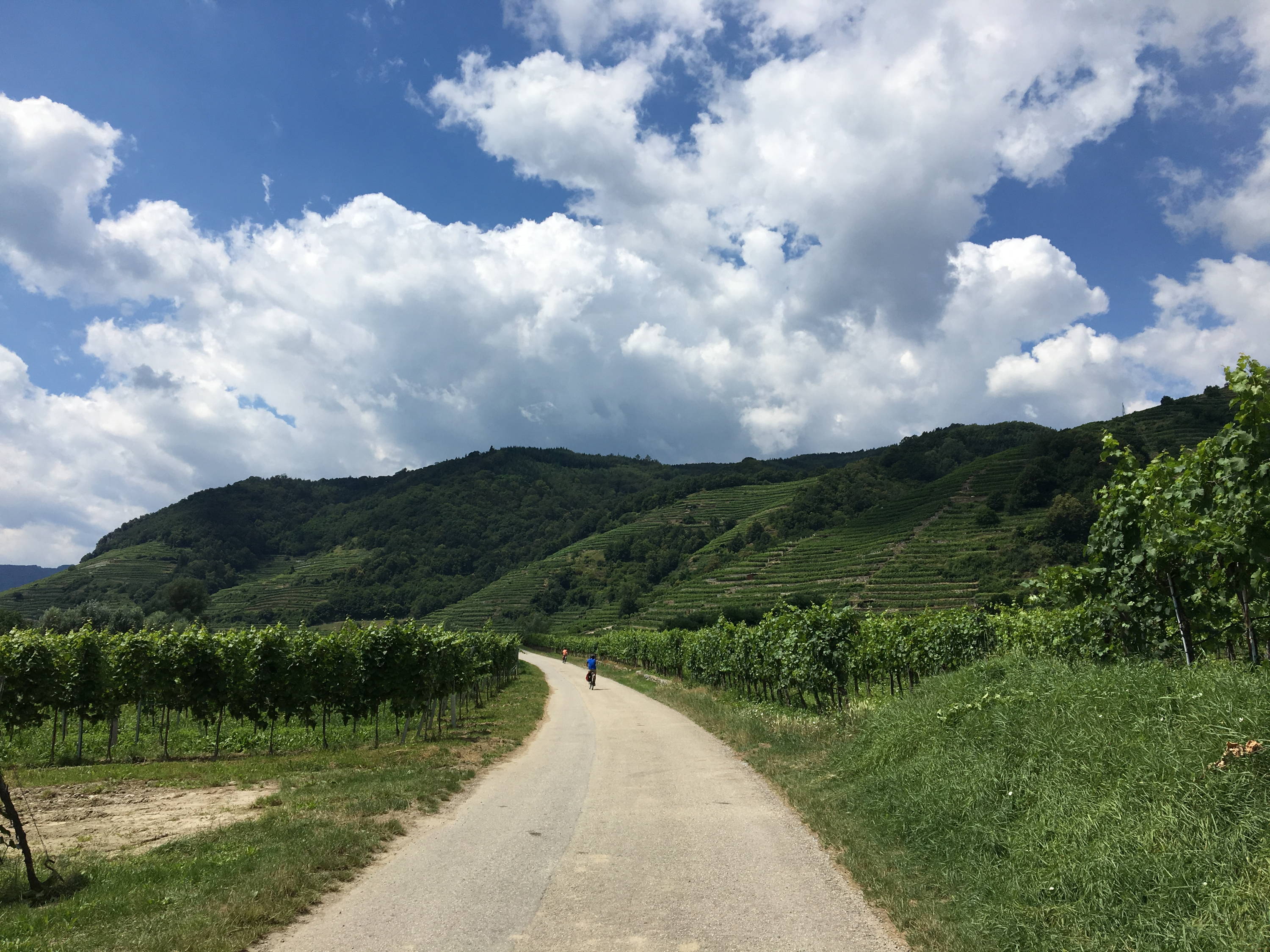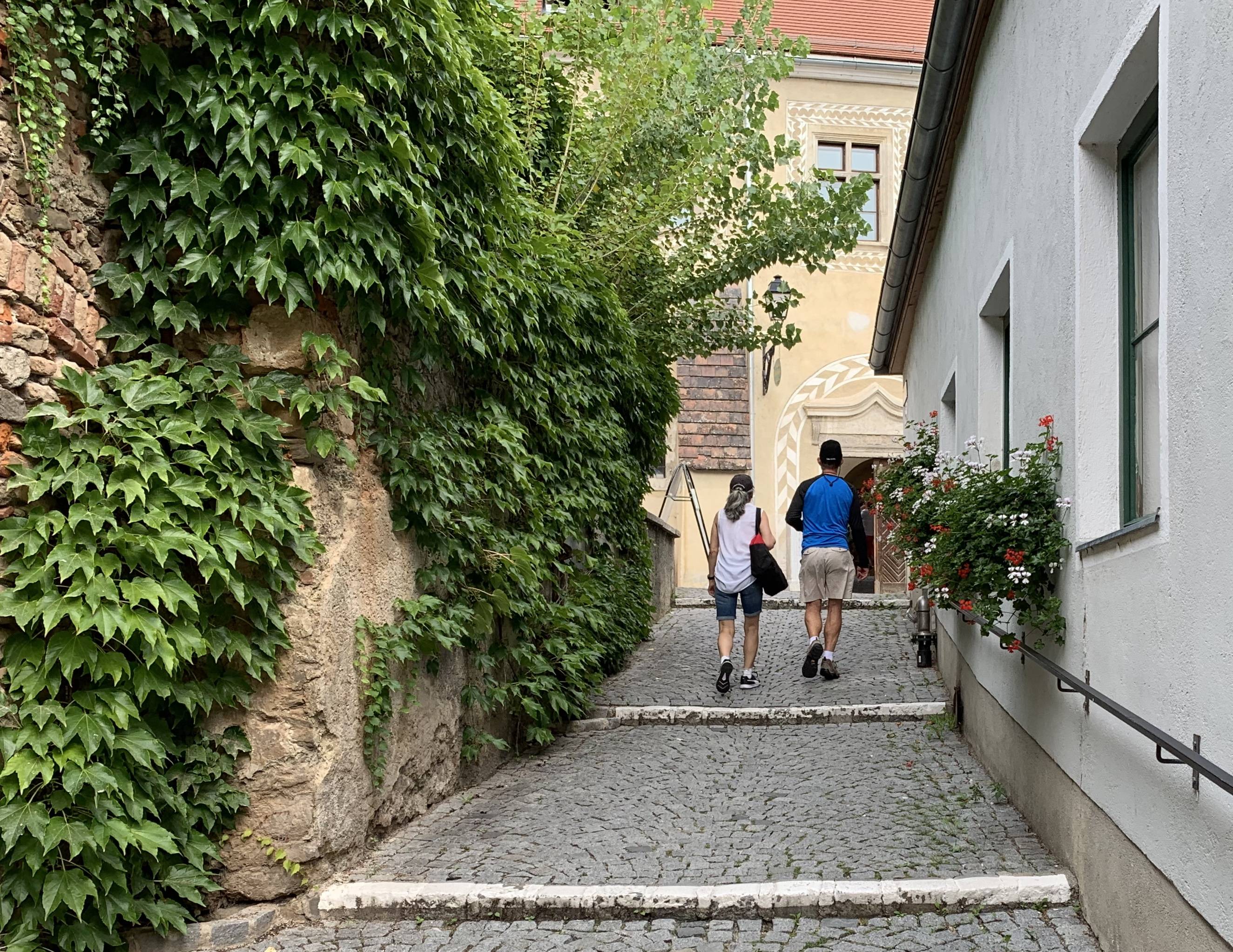 2. ZION NATIONAL PARK - UTAH
The fall is a great time to visit Zion National Park because the temperatures are lower than summer, when it can be over 100 degrees. The top three things to do in Zion, from easiest to most difficult:
The Narrows – are the beautiful slot canyons of Zion. You'll need to take the park shuttle, to the very last stop in the canyon. Walk from there to the entry point of the trail and be prepared for water--- yes, there's a high likelihood that you will get wet! Start early to avoid the crowds and get beautiful views of the sun lighting up the canyon. There are rocky spaces to enjoy a little picnic or rest, but don't forget whatever you pack with you must come back to your campground or vehicle for proper disposal.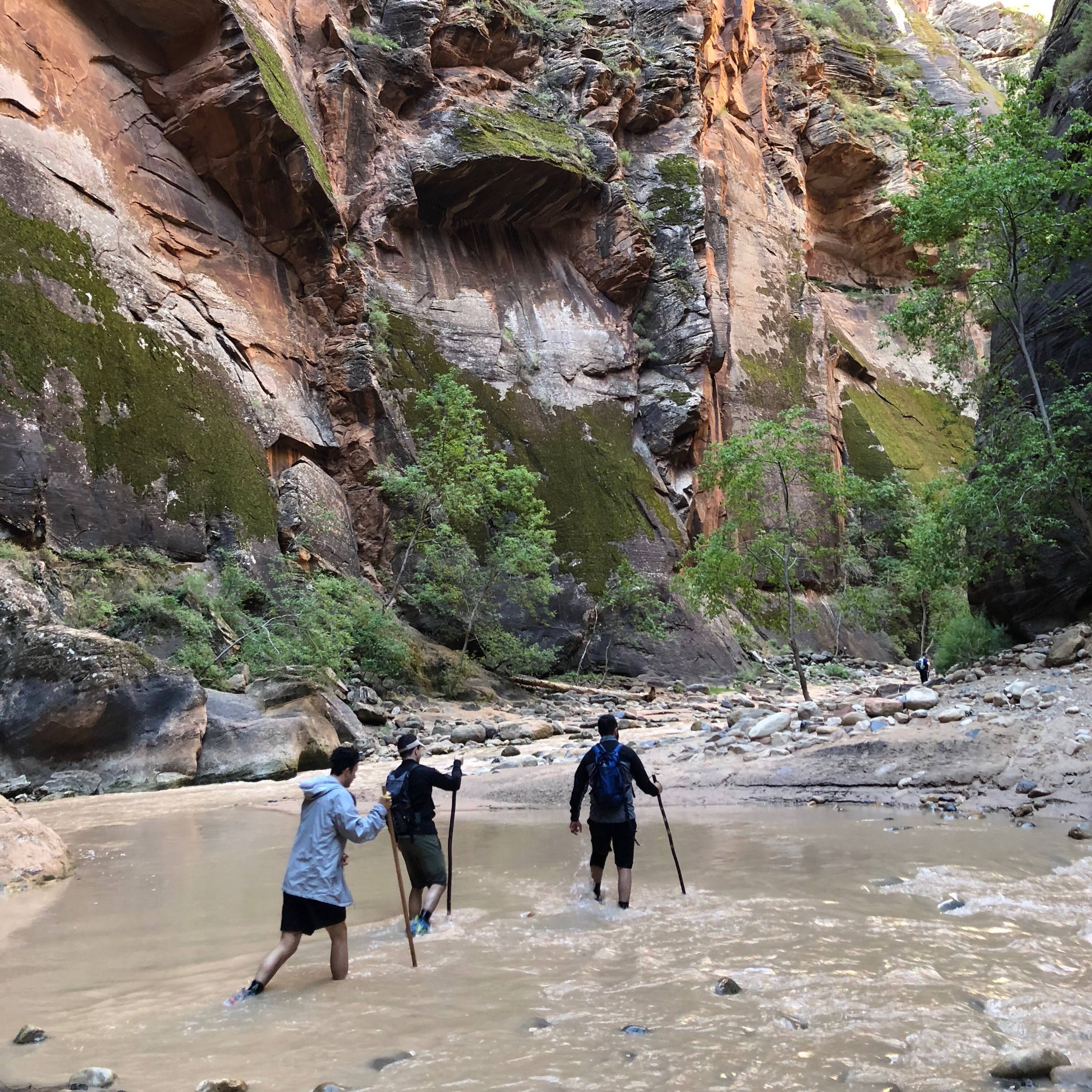 Angel's Landing – Hike up this famously tall and steep rock formation in Zion. Get there early (take the first shuttle if you can, you'll be happy you did) to avoid the crowds later. The best thing you can bring with you – patience and civility because it definitely gets crowded. If you have problems with vertigo or heights, this might not be the best outing for you. The incredible view about 1,500 feet above the ground is worthy of a couple photos or two.
Photo by Fineas Anton by Unsplash
The Subway – if you're looking for more of a physical challenge than The Narrows or Angel's Landing, you can try hiking and canyoneering at the Subway. It's a fairly strenuous 9.5-mile hike that requires rappelling and rope skills, and you'll need to swim through several small, but deep pools of cold water.
You'll need to apply for the lottery to get a permit for this one, up to three months in advance. But it's worth it as the environment is beautiful and very unique. The Subway is a series of slot canyons, above the more famous and more accessible Narrows.
Insider Tips:
Bring water shoes, trekking poles or walking sticks. If you don't have any you can always rent some at the local gear shop in Zion.

If you are bringing a phone or camera to take photos, put it in a waterproof pouch or dry bag to make sure it doesn't get wet when you fall in the water

If you're taking things with you (

snack bars

, water bottle, extra layers, etc.) bring it in a backpack, you'll definitely want your hands free when you get to the top of Angel's Landing.

Get up early, pack the right gear for your hike, and stay informed with a park map.
3. Yosemite National Park - California
The beauty of Yosemite should be enjoyed without the bus load of crowds and long lines for the shuttle, which is why it's our favorite places to travel in the fall. When you enter this park, you'll enjoy spectacular views of bright gold fields, numerous trees changing colors along the river banks that cover the valley of Yosemite. With tolerable temperatures, trails that lead to Half Dome, Glacier Point and El Capitan might feel less strenuous. It is a wonderfully romantic place for a couple to getaway or easy fall trip for friends to reunite and destress. Families can enjoy kayaking or SUP in the river, horseback riding, walking or biking the flat parts along Yosemite Valley.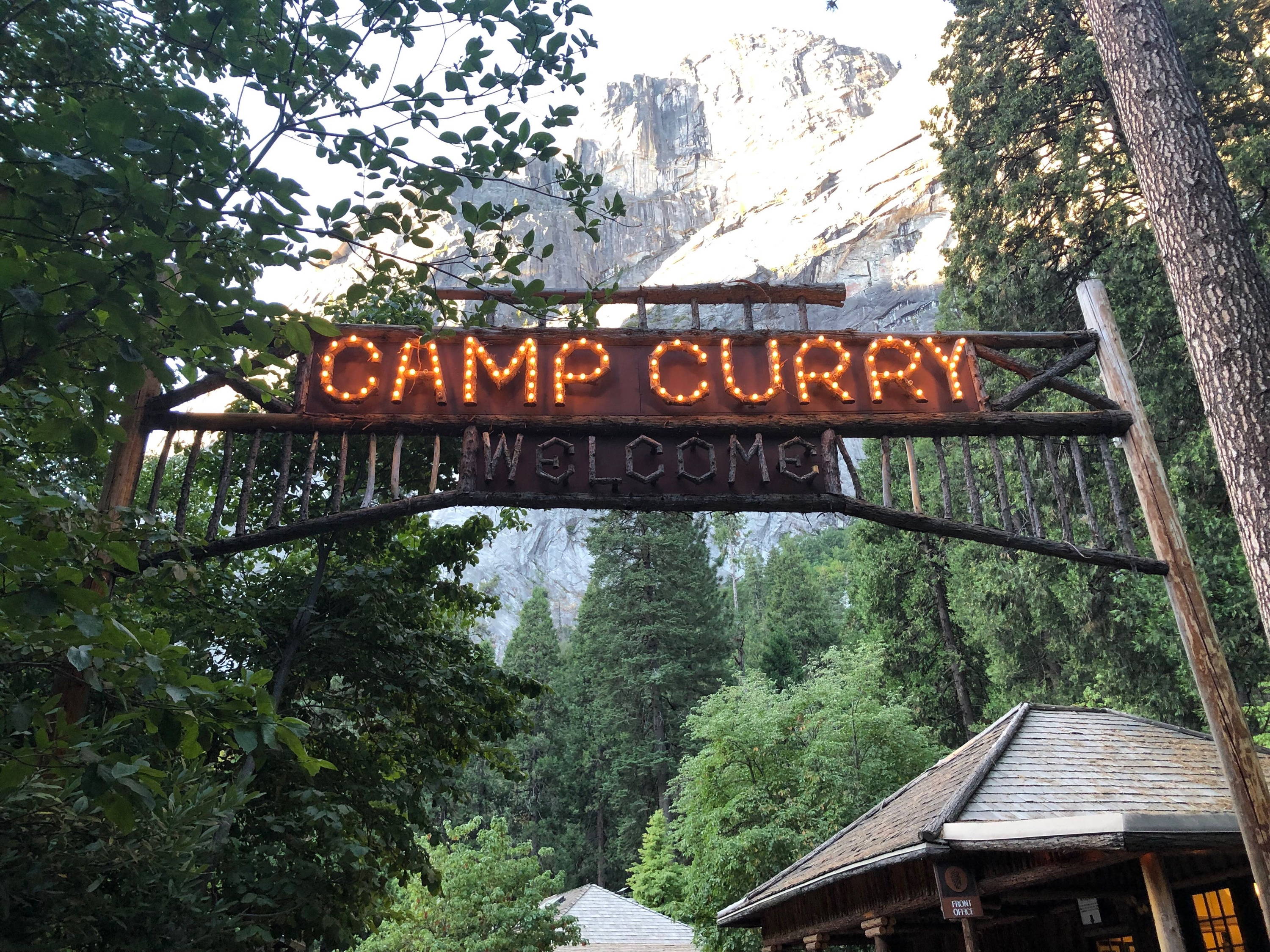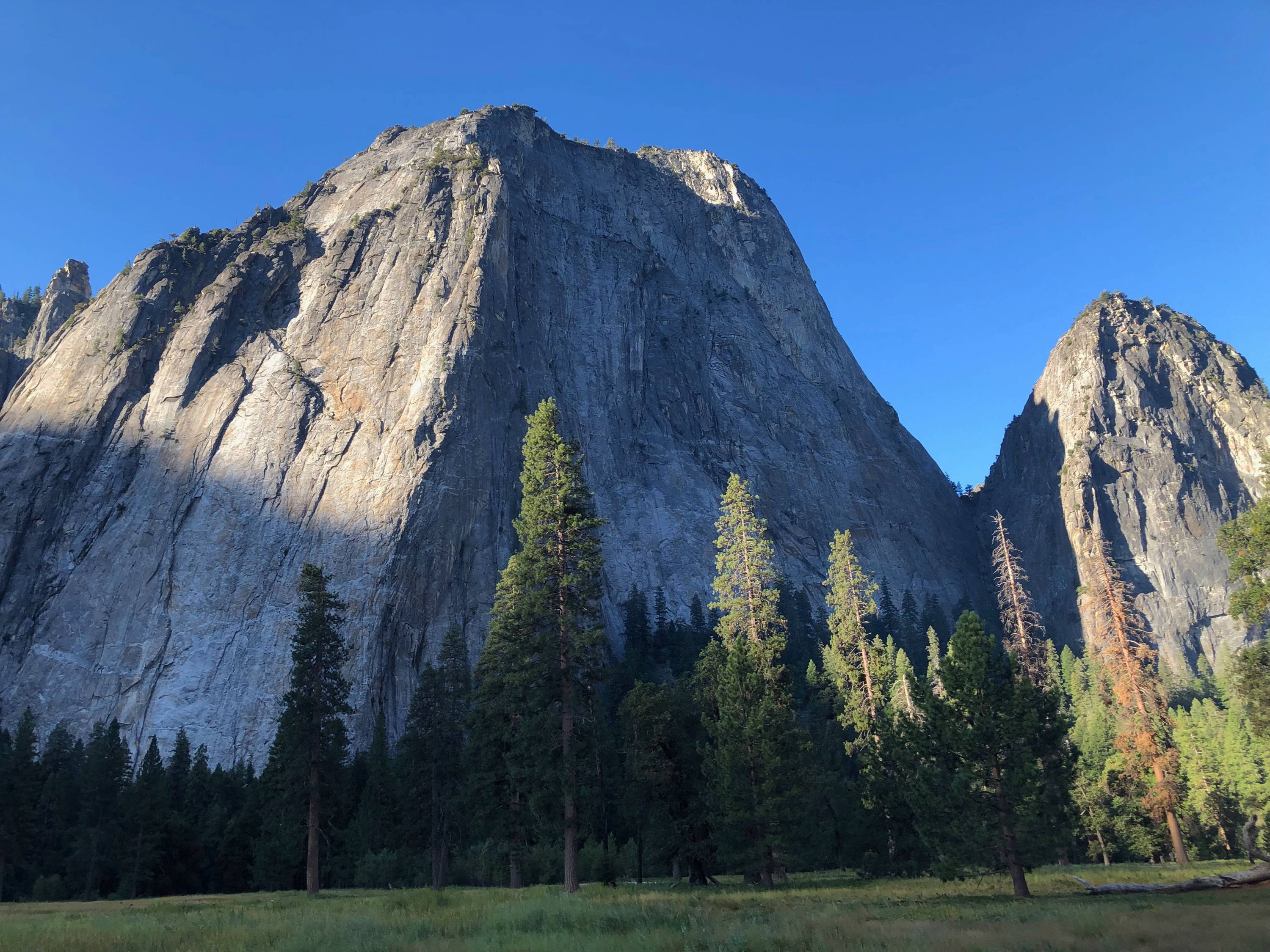 Insider tips:
Pack extra snacks like

protein bars

or

granola

for strenuous hikes--they're longer than you think. Glacier Point's 4 mile hike is notoriously 4.5 one-way, in reality once you get up there and walk you are looking at a 10.2 mi round-trip hike, plus the walk back to the shuttles.

Unplug and meet new people. Curry Village Cafeteria is a great spot to meet new people, you'll be surprised how connected we all are with shared experiences.

Take a book, puzzles, or games to end the evening before or after dinner. Going to sleep and waking early are habits of a good hiker or outdoor enthusiast
4. Hamilton Pool Reserve - Texas
If you're looking for midwest fall travel ideas look no further than Austin, Texas. Known for its funky vibes and spectacular watering holes, it's the perfect fall destination that you can enjoy a little more time in the sun without the crowds. Hamilton Pool is a historic swimming hole approximately 28 miles from downtown Austin and home to native birds, fish, and plants of Texas. Take a short moderate hike from the parking lot to the pool or enjoy more views along the Hamilton Creek and Pedernales River. Depending on the temperature, you might enjoy some time with your feet in the water.
Insider tips:
Take a chair or blanket so you can sit and enjoy the sound of the 50 foot waterfall, birds and views of the big blue Texas sky

Pack

snacks that are non-meltable

unless you are planning on being there a while, in that case a smaller cooler might be worth it.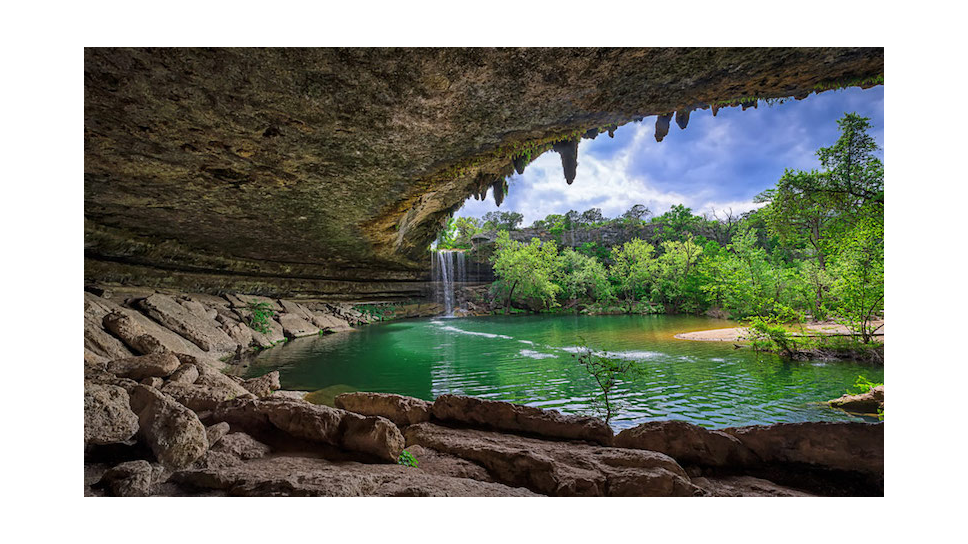 Photo by Jaco Brotha
Traveling outdoors allows us to disconnect from our busy routines and offer moments of tranquility, ease, and connectedness with the things that matter most to us.
Share your favorite fall destination with us on Instagram, tagging @cavemanfoods.
---