Each bar is made with Paleo-Friendly and Gluten-Free ingredients—with less carbs than a slice of bread!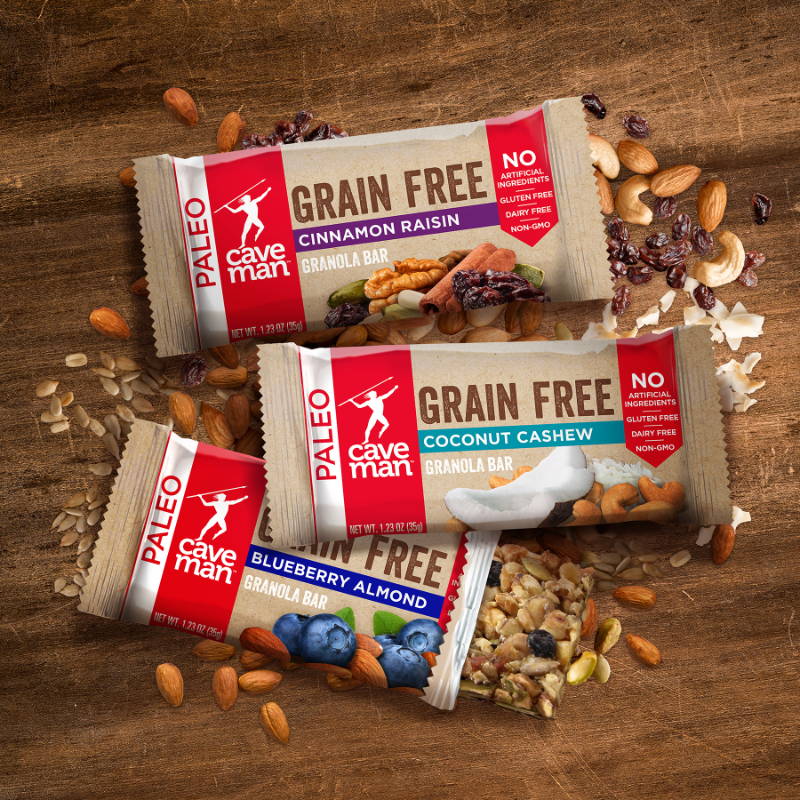 Ditch the GMOs, grains, gluten, dairy, and soy. We make delicious Paleo-Friendly granola bars made with nutrient-dense, whole ingredients.
Face it. Most granola bars out there are the nutritional equivalent of candy bars. Caveman Grain Free Granola Bars give you less carbs than a slice of morning toast.
With 12% DV dietary fiber in each bar, these granola bars are a great snack choice.
---
---
Tackle the trail ahead with mouthwatering coconut, protein-rich cashews, and a dash of maple syrup in one delicious grain-free snack.
---
Nothing says 'delicious morning snack' than warm cinnamon paired with naturally sweet raisins in a crunchy grain-free granola bar.
---
Antioxidant-rich blueberries and heart-healthy almonds are here to bring joy to your snack moment. Perfectly balanced to satisfy and energize you.