Complete Protein. Delicious Nutrition.
Real Food.
Meet the Caveman 10g Protein Bar
Two Flavors
Salted Almond Butter & Chocolate Salted Caramel
Complete Protein Source

100%bioavailability in egg whites, meaning your body absorbs all the good nutrients including, you guessed it--PROTEIN.
Egg Whites, Nuts and Seeds
3protein packed ingredients to create a natural snack that's easy to digest and DELICIOUS. So you can eat clean and snack strong.
Love Your Protein Bars
2flavors for you to choose from: Chocolate Salted Caramel and Salted Almond Butter. Perfect anytime or post-workout snacks.
Packed with Simple Ingredients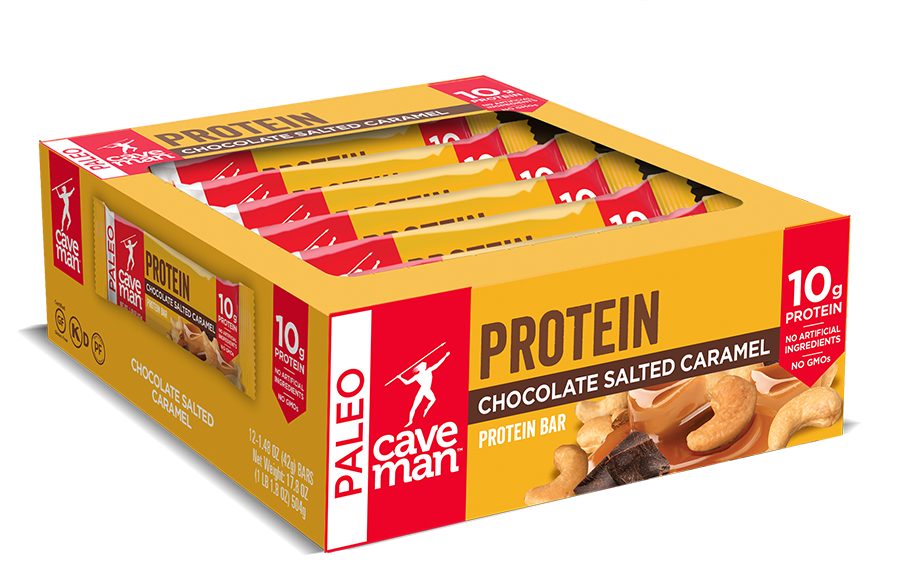 Chocolate Salted Caramel Protein Bars
Dark chocolate drizzle and 10g of protein—our Chocolate Salted Caramel Protein Bars are the perfect snack to get you through the mid-morning or afternoon snack attack. With a delicious
View details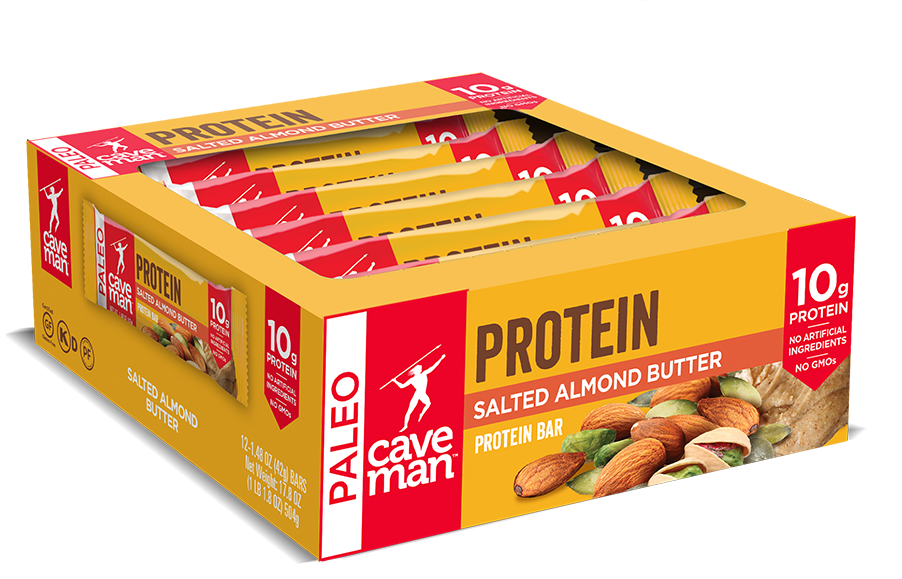 Salted Almond Butter Protein Bars
Vanilla drizzle and 10g of protein—our Salted Almond Butter Protein Bars have 10 grams of protein to satisfy you between meals. Packed with a delicious blend of nuts, seeds,
View details
The Reviews Are In
Read what others are saying about our protein bars