Looking for ways to eat more veggies in your meals? Two words: veggie frittata. It is the perfect paleo breakfast under 200 calories and is made with clean protein from eggs. And if you prefer an eggless breakfast, frittata's can also be enjoyed as a simple lunch or snack. Get eggcited for this easy paleo recipe made by our friend @onebalancedlife.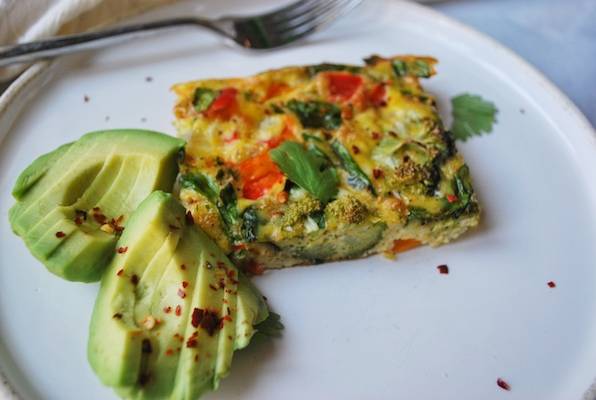 Prep Time: 10 minutes
Total Time: 35 minutes
Ingredients:
11 eggs

1 cup tomatoes

1 cup broccoli

½ cup onion

1 red bell pepper

1 cup spinach

¼ cup coconut milk

¼ tsp salt, pepper

½ tsp garlic powder

Avocado oil spray

Optional: avocado, red pepper & cilantro for serving
Directions:
Chop up all veggies.

Mix 11 eggs. Add in chopped veggies, coconut milk and spices.

Spray casserole dish with avocado oil spray

Pour in egg mixture.

Bake at 375 for 20-25 minutes or until edges have browned.

Serve with avocado.
Makes 10 servings
The nutrition fact panel below includes a serving of avocado (1/2 medium avocado).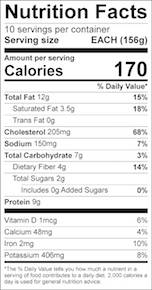 Taylor, from One Balanced Life, creates delicious and simple recipes using minimal ingredients and wholesome foods. She focuses on dishes that not only are easy to prepare, but make you feel good eating it. Taylor loves to find unique ways to cater to all dietary needs, including the paleo diet. More recipes and inspiration can be found on her blog or Instagram.
---