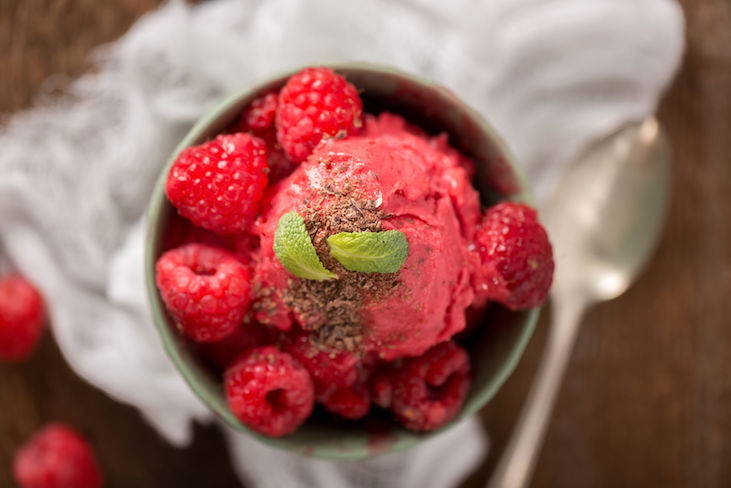 Sorbet Social, Anyone?
A pint of ice cream typically has 20-30g of sugar per ½ cup (and really, who eats just 1/2 cup of ice cream?). Since most of us are eating more than 1/2 cup, it's easy to consume 40-60g of sugar (or more) in one sweet treat.
A great substitute for ice-cream socials during hot weather is our paleo fruity sorbet. The fruit provides natural sugars to curb anyone's "sweet tooth", along with vitamin C and antioxidants (not found in ice cream). This paleo sorbet is soy and dairy-free, so it can be enjoyed by friends with lactose or soy sensitivities.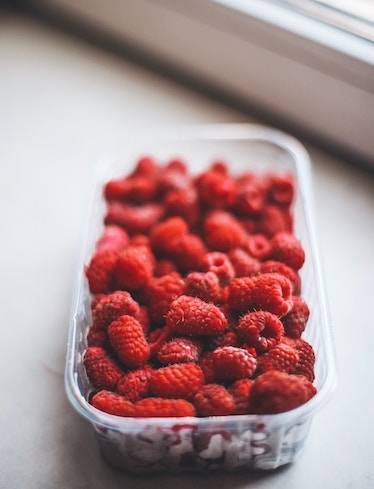 • 1 small handful mint, fresh
• 5 cups raspberries, organic (frozen or fresh)
• 2 Tablespoons honey
• 3 Tablespoons lime juice
• 3/4 cup water
• 4 teaspoons chocolate shavings
1. In a saucepan warm honey with the water until boiling.
2. Turn off heat and add mint to mix with the diluted honey (let mixture completely cool off)
3. Add raspberries to a blender
4. Add honey-mint water and blend all ingredients
5. Pour the mixture into a freezer-friendly container that is made to insulate ice-cream
6. Place container in freezer for 7-8 hours
7. Top with mint leaves, chocolate shavings, and a few fresh raspberries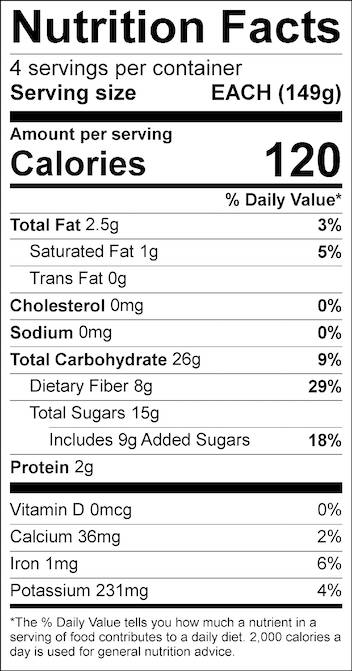 ---