Cinnamon Crunch Cheesecake Bars
Cheesecake is the best of both worlds: pie and cake. This recipe is made with better ingredients that leave out dairy, grains, or artificial sugars traditional cheesecakes are loaded with. So have your cake and enjoy it guilt-free with this easy recipe with no more than 8 ingredients!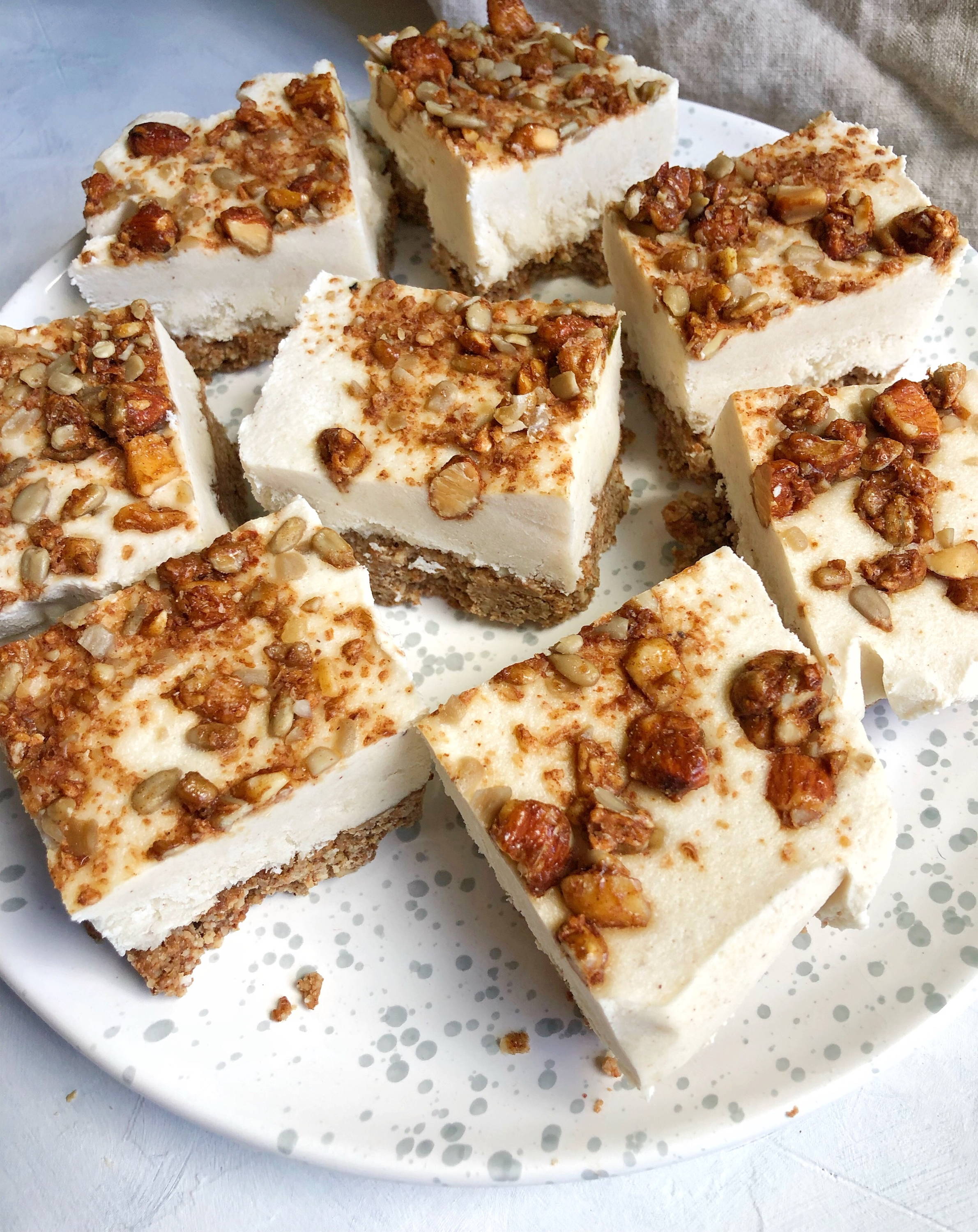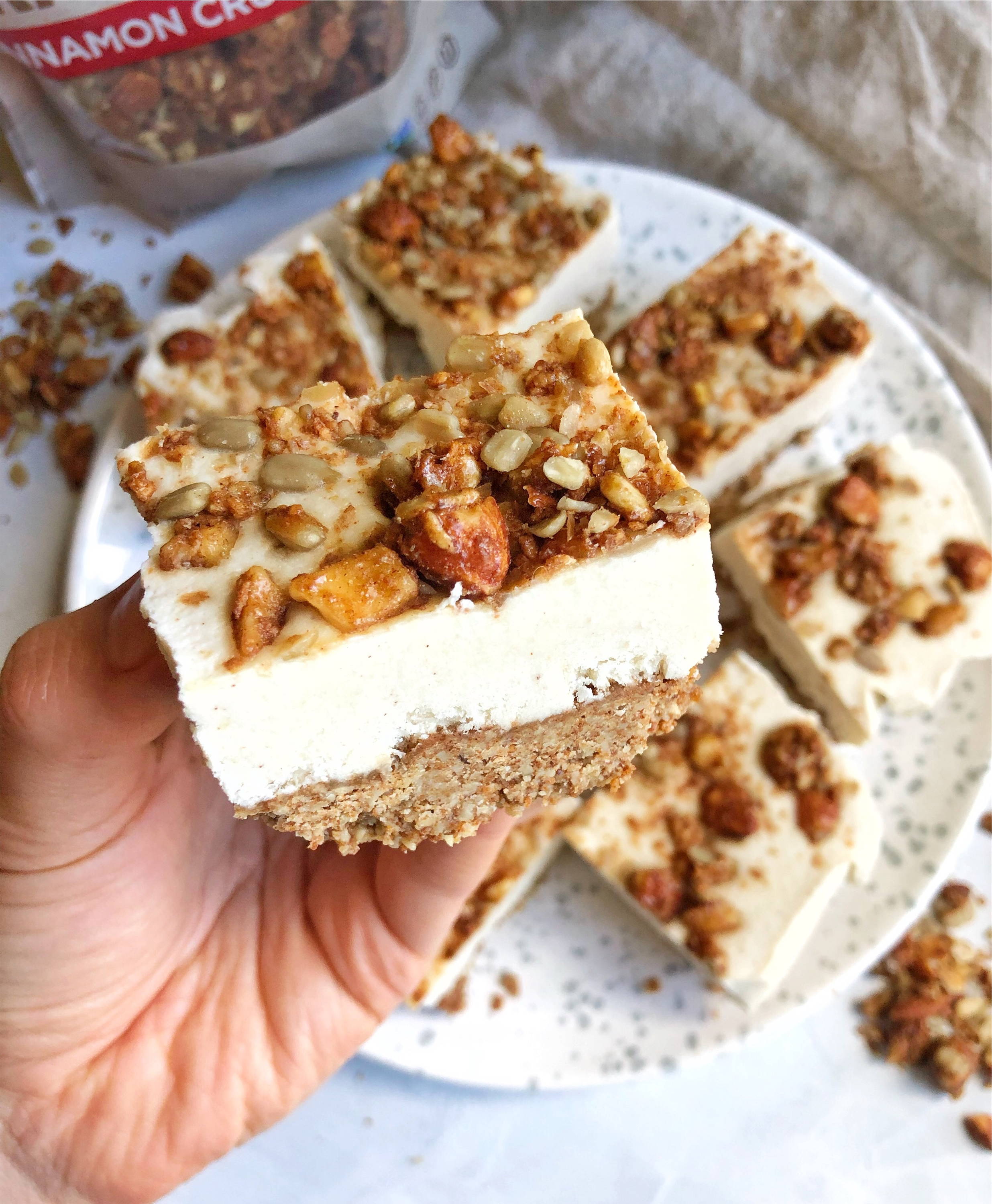 Prep Time: 15 minutes
Total Time: at least 4 hours and 45 minutes
Ingredients (serves 8):
1 ½ tbsp coconut oil, melted
1 ½ cups raw cashews, soaked for 4+ hrs
1 cup unsweetened coconut milk (in the can)
1 tbsp maple syrup
1 juice of lemon
Pinch of cinnamon
More granola for topping
Directions:
Line a loaf pan with parchment paper
In your food processor, process 1 bag of Cinnamon Crunch Grain Free Granola
Add in melted coconut oil and continue to process.
Pour mixture into loaf pan and press down firmly to create an even layer.
Place in freezer for 30+ minutes
To make "cheesecake" combine raw cashews, coconut milk, maple syrup and lemon. Process until smooth.
Pour mixture onto crust layer. Sprinkle with crumbled granola on top.
Place in the freezer for 4+ hrs
Store in freezer and let it sit out before eating!
Taylor, from One Balanced Life, creates delicious and simple recipes using minimal ingredients and wholesome foods. She focuses on dishes that not only are easy to prepare, but make you feel good eating it. Taylor loves to find unique ways to cater to all dietary needs, including the paleo diet. More recipes and inspiration can be found on her blog or Instagram.
---